Founder Rick Romine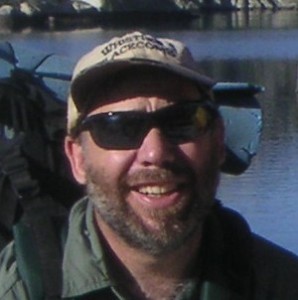 Lifetime outdoor enthusiast and volunteer, with over 25 years work experience in customer service and training. An excellent presenter and instructor, knowledgeable in adult learning theories as well as a content expert in outdoor gear and activities.   A demonstrated passion encouraging youth and adults to expand their outdoor skills, knowledge, use of gear and technology.  Expertise and experience in training on a variety of topics, including: backpacking, hiking, snow sports, first aid, orienteering, geo-caching, kayaking and cinematography.  Experienced trek planner and leader for large groups of backpackers, hikers, mountain bikers, skiers, snowboarders, and kayakers.  Active in the local outdoor community as a Scoutmaster, Troop Committee Chair, and Member of the Pleasanton Bicycle Pedestrian and Trails Committee.
Rick holds the following certifications:  WMI Wilderness First Responder, WMI CPR, AEd & Airway Management, Epinephrin Auto-Injector and PremierFoodSafety Food Handler.
You can reach Rick at
rick.romine@howtowilderness.com
Welcome to How To Wilderness

How-To: a practical method or instruction – merriam-webster.com.com
Wilderness: a tract or region uncultivated and uninhabited by human beings – merriam-webster.com.com
Belief: We believe that uncultivated and uninhabited does not mean inaccessible or unvisited. The wilderness is something that can and should be embraced and enjoyed.
The clearest way into the Universe is through a forest wilderness. – John Muir
Goal: Our goal is to be your "goto" learning resource for outdoor activities. We want to provide you with the skills, resources, and motivation to spend more time in the wilderness.
In order to accomplish our goal, we are building and providing a variety of resources, including articles, demonstration videos, review quizzes and communities of support. The following icons are used throughout this site.

Articles

Demonstration Videos

Review Quizzes

Tools

Communities of Support

Gear Recommendations