In terms of wilderness safety, there is only so much you can do.  And yet, there really is so much you can do.  If doing so for yourself is not motivating enough, then do it for someone else.  Do it for a loved one waiting at home, or a traveling companion depending on you, or a total stranger, such as the Search And Rescue volunteer who may be called into harms way.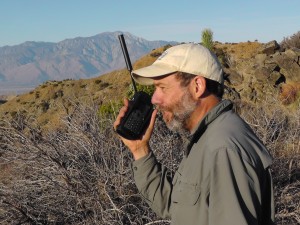 As a commercial guide I have an obligation to do all I can to ensure the safety of my traveling companions.  I have to be Wilderness First Responder certified, CRP certified, and even Food Handler certified.  I carry an expedition sized emergency kit and usually a satellite phone.  I am an Eagle Scout, and "Be Prepared" seems fairly apropos.
This summer I helped guide a two week trip into the backcounty of Yosemite.  On the trip, one of my companions was carrying and reading Eric Blehm's The Last Season, the tale of Randy Morgenson.  If you are not familiar with the story, Randy was a Backcountry Ranger with 27 years of experience in Yosemite, Sequoia, and Kings Canyon.  He was an expert in Search and Rescue (SAR) operations, yet ironically disappeared, causing one of the largest SAR efforts in Sequoia and Kings Canyon history.  It was 5 years before his remains were finally discovered in a remote part of the park.  Circumstantial evidence suggests he may have fallen through a snow bridge and died of hypothermia.
Randy was 51 years old, the same age I am.  Sometimes it is the little connections that make things real.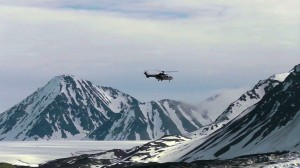 I recently joined a LinkedIn™ group called Pack6 Science Drop for Hikers and Backpackers.  Pack6 was founded by Honor (Kori) Boone to honor her brother Michael Ficery.  When I Googled Michael Ficery the first link presented was for a website called Instant People Finder.  Oh, if only it were so easy.  Further down the list reality sets in.  On June 21, 2005 Michael Ficery, who was backpacking in the Yosemite backcountry, was reported missing.  A massive SAR operation was launched, reported as the most expensive in Yosemite history ($452,000).  Michael's backpack, map, and camera were found near Tiltill Mountain.  Nothing else was ever found.  John Dill, probably the most famous and experienced Yosemite SAR, was quoted by the San Francisco Chronicle as saying of the case:
"It drives us nuts, of course," Dill said. "Our goal is to find them, first because we want to save them, second for the benefit of their families and third for our own egos."
Like Randy Morgenson, Michael Ficery was 51 years old.
The stories of Randy and Michael bring home the sobering reality that wildernesses are wild and things can happens.  Bad things.  It is also this wilderness wildness, however, that attracts us.  So what can we do to maintain the thrill of being in the outdoors, and yet at least partially decrease the risk?
Emergency Essentials
The mission of Kori Boone's PACK6 is to educate the public while offering compact, pre-assembled kits of essential tools for hikers.  It's more than a business opportunity.  It's personal.
Certainly carrying emergency essentials, whether the PACK6 six items, the Boy Scout 10 Essentials, or your own experience-based outdoor essentials kit, provides two major advantages.  The first is the actual utility of the items themselves, but perhaps as important is the conscious reminder that being prepared matters.
Appropriate items banging around in your pack, however, means nothing if you do not know how and when to use them.  HowTo training is critical.  Also, as you can imagine, a kit of safety items is only one part of a plan to reduce risk.
Although not a comprehensive list, as you purchase or pack your emergency kit, consider these additional recommendations:
Plan your trip appropriate for the skill level of the participants
Plan for likely risks including health, weather,  swift water or avalanches
Ensure reliable and safe water sources
Plan bailout routes for each campsite
Share your itinerary, including dates of expected entry and exit
Ensure each participant is carrying their own personal essentials, including food and water
Agree on an action plan in the event of separation
Carry appropriate communication devices (2-way radios, cell phones, beacons, satellite phone)
Carry emergency contacts and medical treatment / insurance information
It would be naive to think that simply following these and similar precautions would have prevented the tragedies of Randy and Michael.  We will never know.  Not knowing, however, is not our excuse for not knowing what we should do.  Reducing risk may prevent a tragedy.  And even if it doesn't, knowing you did what you reasonably could may bring some small form of comfort.