Permits? We don't need no stinking permits!  Or do we?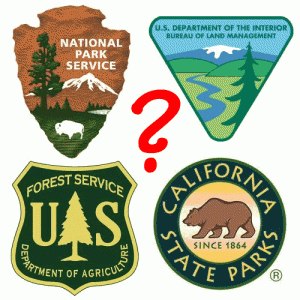 Backpackers love to travel in spectacular remote wildernesses.  These highly desirable lands however are not controlled by a single entity. Understanding the mountainous range of permit requirements can feel as wild as the wilderness you want to backpack.  As an example, your target land may be private, a State Park, a National Forest, a National Park, a designated Wilderness, or controlled by the Bureau of Land Management.  To make matters worse, even where wilderness areas are controlled by the same land agency you may find completely different rules and regulations.
Navigating your pre-trip permit adventure without the equivalent of a trail map and compass can leave you lost and confused.  To assist in your journey for a journey, I offer from my own experience a list of questions to ask the land manager.  The variety of responses may surprise you.  After each question I share various answers I have received, not to confuse or discourage you, but rather to motivate you to seek the clarity necessary to avoid the high altitude headache of wilderness permit sickness.
Is a wilderness permit required?
Perhaps surprising, the answer is not always yes.  Parts of some National Forest lands do not require camping permits at all.  The most popular areas usually do, but not always for the same seasons or activities.  Some areas, such as the Emigrant Wilderness, only require permits for overnight trips in the back country.  Others, such as the Desolation Wilderness, require permits for any activity including day hikes.  Some require permits all year round, while others only during certain peak seasons.    Other areas may require additional permits for specific activities, such as climbing the cables to Half Dome in Yosemite National Park.
How do I acquire a permit?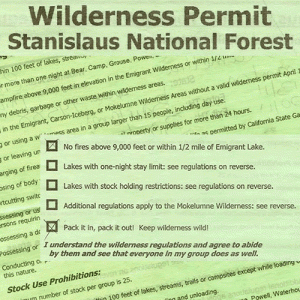 The adage "ask and you shall receive" is true in many but not all wilderness areas.  Some, such as Carson-Iceberg Wilderness, do not have a quota.  The demand is typically well within the "capacity" of the wilderness, and you can simply ask for and receive a permit on the day of your outing.  Others, such as Joshua Tree National Park offer self-registration walk up kiosks, making the task particularly simple.  In high demand areas such as Mount Whitney you will find strict quotas controlling the number of people per day per trailhead.  Yosemite National Park uses an advanced registration lottery system, with hopeful backpackers requesting dates and alternatives as far as 6 months in advance.  Some land agencies hold back a certain number of "walk on" permits to be issued each day, but you are not guaranteed to receive one.  You can literally find yourself all dressed up with no place to go.  Some land managers require you to appear in person to pick up your permit, while others will send the permit to you in advance or place it in a drop box where you can pick it up outside of normal business hours.  Rummaging with a flashlight through a ranger station drop box at 4 am, hoping to find your name, adds an element of excitement to any adventure.
Are there wilderness permit fees?
The simple answer is some charge and some don't.  The Carson-Iceberg Wilderness has no permit fees for individuals and family's, while the Desolation Wilderness require fees for everyone.  Most require fees for commercial use. If you are going to make money off the land owner they will want their fair share, typically in the 3-5% of revenue range.   The King Range National Conservation Area requires fees for every organizations, even non-profits such as the Boy Scouts.  If fees are charged they may be on a per trip basis or on a per person per day basis.
Are there any other fees?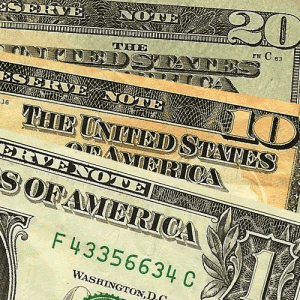 Although you hate to ask because it might encourage them to think of additional fees, it usually is better to know in advance.  Land managers using third party reservation systems, such as Yosemite National Park, may include registration service charges. National Parks and State Parks often have entrance fees, not covered by your wilderness permit.  Some spots, such as Big Sur Ventana Wilderness, also have parking fees.  Some special use permits such as Yosemite National Park's Half Dome permits require additional fees.  Even if you have a current state fishing license, you may find some land managers and regional parks charging additional fish stocking fees.
Although you will spend the majority of your wilderness time far from vendors and services, you may need to pull out your wallet several times just to get there.
Are there any location restrictions?
Possessing a wilderness permit does not actually mean you can camp anywhere in the wilderness.  There may be area restrictions, sometimes marked on your map and other times described in the fine print of your permit.  The restriction may describe the only places you can camp, or perhaps the only places you can't.  For example in Henry Coe State Park you may only camp in designated campsites.  In other parks you may be able to camp anywhere but certain areas.  For example in the Emigrant Wilderness you can camp close to Buck Lake, but not Emigrant Lake.  In Yosemite National Park you can not camp within 5 miles of the trailhead.  To help disperse backpackers in the Desolation Wilderness your permit requires that you spend the first night within a certain designated "zone".  In almost all areas, you are required to camp at least 100 feet away from water.
Are there any time limits?
Although some of you may want to live in the wilderness permanently, land managers place time limits on how long you can stay.  This covers your overall trip duration, but may also include limits to specific hot spots.  For example, in the Emigrant Wilderness you can camp at Maxwell Lake for weeks at a time, but only 1 night at popular Bear Lake.  Wandering rangers will check your permit and chase you out if you overstay your welcome.
Are there group size limitations?
Although I have never heard of a height or weight limitation, there are certainly limits to the number of people in a group.  These can also vary greatly.  For example, in the Emigrant Wilderness the limit is 15 people traveling together, yet in the Desolation Wilderness the limit is 12.  In Yosemite National Park if you are traveling "cross-country" you are limited to 8 people, but if you agree to stay "on-trail" at all times, you can have a group of 15.  To prevent people from simply requesting multiple permits to overcome these limits, land managers may require groups that know each other to have different itineraries and never be closer than 2 miles from each other.  There are also limitations to the number of pack animals and pets in a group.
Are there fire permit requirements and restrictions?
In some areas your wilderness permit is also your campfire permit.  In others such as National Forest lands which do not require a wilderness permit, you are still likely required to acquire a campfire permit.   However even if you have a campfire permit, there are often campfire restrictions.  Some areas, such as Desolation Wilderness, require that you only use backpacking fuel stoves.  Others require that you only build fires in existing fire rings.  Many restrict fires in areas with limited natural fuel sources, such has highly impacted popular lakes or when camping above the tree line.  For example in the Emigrant Wilderness you are not allowed to have fires above 9,000 feet or within 1/2 mile of Emigrant Lake.  Some areas, such as Joshua Tree National Park, do not allow you to gather wood for fires, even for use in designated fire rings.  Areas that do allow fires, may require that you carry a shovel.
Are their specific bear protection requirements?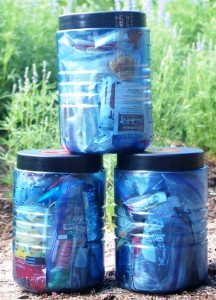 In order to protect both humans and animals, backpackers are responsible for keeping food out of their reach.  In some areas, such as the Emigrant Wilderness, backpackers are encouraged to use various bear bag hanging techniques.  In other parks, such as Yosemite National Park, bears have learned to foil such techniques and land managers require the use of approved bear canisters.  This may also be true in areas where there are not trees available for hanging food, such as above 9,000 feet elevation or in locations such as the California Lost Coast.
What about crossing land manager boundaries?
Many adjacent land managers have reciprocal agreements.  For example, a permit for a trip starting in one wilderness may be recognized in another wilderness.  You will be responsible for knowing and following the rules and regulations of each wilderness you enter, but will in all likelihood not require multiple permits.  For example when issued a permit for the John Muir Trail, you may cross through Yosemite National Park, Kings Canyon National Park, and Sequoia National Park.
Conclusion
As you can see from the above examples, what is actually permitted, even if you are wilderness permitted, can vary greatly.  Knowing what questions to ask before hand can help you acquire and actually understand your wilderness permit.