Maybe not a staple in every household, but it certainly was in mine. The sweet and savory taste of this high calorie sandwich makes it perfect for backpacking.
Serves 4
Ingredients:
8 slices of bread
6 oz of Peanut Butter
1 package precooked bacon
Pre-Trip Preparation:
Vacuum seal bread or package in freezer zip lock bags.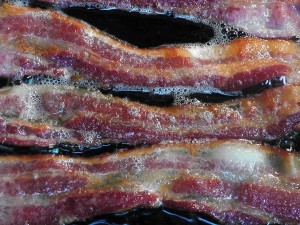 Cooking Instructions:
Toast bread (optional).
Heat bacon in pan (optional).
Spread 3 Tbs of peanut butter on a slice of bread.
Cover with 3 pieces of bacon.
Enjoy.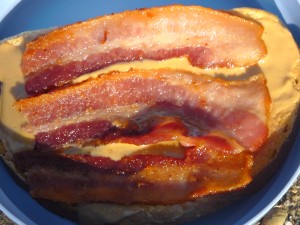 Notes:
You can also substitute cheese for peanut butter, but that really misses the point of this personal favorite.